To learn seo, start by reading reputable blogs and following industry experts. Then, practice implementing what you learn on your own website or blog.
Seo, or search engine optimization, is the process of improving the visibility and ranking of a website or online content in search engine results pages. It's an essential skill for anyone seeking to succeed in online marketing or business. However, with so many different strategies and techniques to consider, it can be challenging to know where to start. The good news is that there are many resources available to help you learn seo, whether you're a complete beginner or looking to expand your existing knowledge. In this article, we'll explore some of the best ways to learn seo and start improving your online visibility.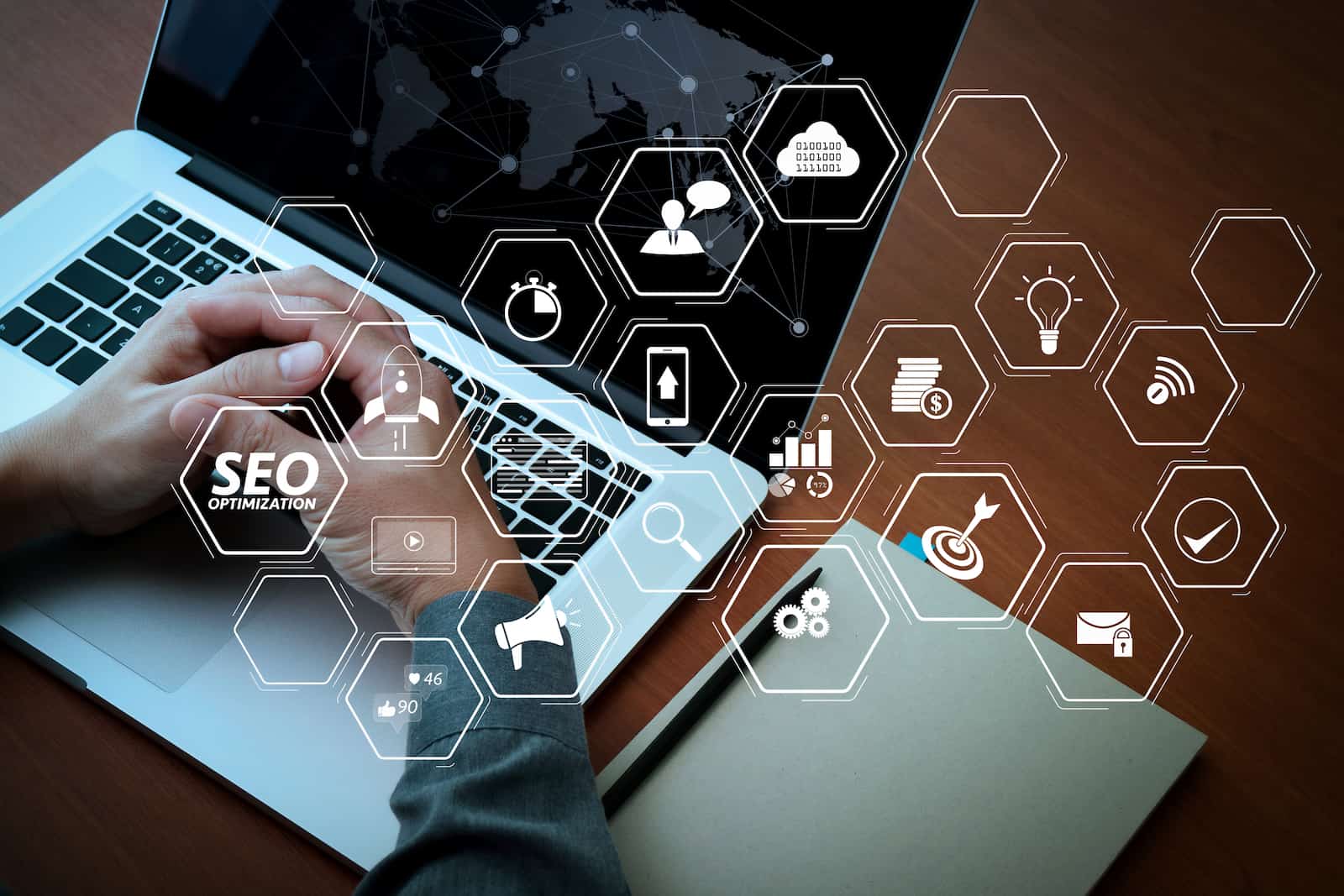 Credit: www.pagetraffic.com
Understanding Seo Fundamentals
What Is Search Engine Optimization (Seo)
Search engine optimization (seo) is the process of optimizing your website and its content to increase its visibility and ranking in search engine results pages (serps). It involves various techniques and strategies to improve the quantity and quality of your website traffic.
It is a crucial aspect of digital marketing that helps your website rank higher and attract more visitors who are looking for your products or services.
Why And How Search Engines Work
Search engines aim to provide the most relevant and useful results for a user's search query. They use complex algorithms to crawl web pages, index content, and rank pages based on the relevance and trustworthiness of the website. Search engines determine the relevance of content based on factors like keyword usage, website authority, content quality, user experience, and more.
Understanding how search engines work is essential for developing effective seo strategies.
Key Seo Terminology
To master seo basics, it's essential to understand the key terminology that is frequently used in the industry.
Keyword: a word or phrase that describes the main topic or focus of a web page or content.
Meta tags: the text snippets that appear in the search engine results page that summarize the content of a page.
Backlink: an incoming hyperlink from one website to another website.
Serp: search engine results page
Crawling: the process of discovering web pages for indexing.
Indexing: the process of adding web pages into the search engine's directory
Ranking: the position of a web page in the search engine results page for a specific query
White Hat Vs Black Hat Technique
White hat seo techniques refer to ethical and legitimate optimization strategies that follow the search engine's guidelines and aim to improve the website's visibility and ranking. Examples of white hat techniques include creating valuable content, using descriptive and keyword-rich urls, optimizing title tags and meta descriptions, and building authoritative backlinks.
On the other hand, black hat seo techniques involve using unethical and manipulative strategies that violate the search engine's guidelines to achieve quick and short-term results. Examples of black hat techniques include keyword stuffing, cloaking, buying backlinks, and link farms.
Mastering the fundamentals of seo is crucial for anyone looking to improve the visibility, ranking, and traffic of their website. By understanding how search engines work, learning the key seo terminology, and implementing ethical and effective optimization techniques, you can take your website's performance to the next level.
Learning Strategies For Seo
Seo is a never-ending, ever-changing journey that requires continuous learning and adapting to remain effective. Here are some best practices for learning seo that can lead you to success!
Best Practices For Researching
To be successful in seo, you need to start with research.
identify your target audience: knowing your audience is crucial for developing a successful seo strategy. Use tools such as google analytics or facebook insights to define your target audience.
keyword research: keyword research helps you understand what keyword phrases your target audience uses and what they're searching for online. Use tools such as google keyword planner, semrush, or moz keyword explorer to identify the right keywords to optimize your content.
competitor analysis: analyzing your competitors' seo strategies helps you identify keywords, backlinks, and other elements to incorporate into your strategy. Use tools such as ahrefs or moz to analyze your competitors' tactics.
Finding Quality Seo Resources
The next step is finding quality resources to learn seo.
keep an eye on industry leaders: follow industry leaders such as google, moz, or search engine land to stay updated on the latest news, trends, and best practices in search engine optimization.
join online communities: joining online communities such as reddit, quora, or seo forums can help you connect with other seo professionals, ask questions, and share knowledge.
take online courses: enroll in online courses from sites such as udemy or coursera to develop your seo skills.
How To Keep Up With Seo Updates
Google updates its algorithm frequently, and staying up-to-date is essential to maintain your rankings.
subscribe to industry newsletters: subscribe to newsletters such as search engine journal or moz to get updates on changes in the seo landscape.
attend conferences and events: attend events such as pubcon or mozcon to learn about the latest trends and best practices from industry leaders.
follow google's official communication channels: follow google's official blogs, webmaster guidelines, and social media channels for the latest news and updates.
Importance Of Structured Learning
Finally, a structured learning approach can help you master seo more quickly.
clear goal setting: a structured approach will help you focus on your goals and develop a clear plan for achieving them.
systematic learning: structured learning will help you understand the basics of seo before moving on to more advanced topics.
preventing mistakes: a structured approach will help you avoid common seo mistakes and help you implement best practices that will help you succeed.
Learning seo requires dedication, persistence, and the willingness to adapt to changes. Follow these learning strategies, put them into practice, and you will be on your way to success.
Complete SEO Course for Beginners: Learn to Rank #1 in Google
On-Page Seo
Key On-Page Ranking Factors
On-page seo refers to optimizing the web page content and the html source code of a website for search engines. This is essential for search engines to understand the content and rank it accordingly in search engine results pages (serps).
Quality content that meets user intent
Relevant and optimized keywords
Title tags, meta descriptions, headers, and content optimization
Proper use of internal and external links
Mobile-friendly website design
Fast page loading speed
Image and video optimization
Here are ways to optimize for on-page seo.
Keyword Research And Optimization
Keyword research is the foundation of effective on-page seo. Proper research can help identify the most searched keywords related to your website's content.
Identify your target audience and search intent
Use keyword research tools to identify the most searched keywords and phrases
Identify long-tail phrases and low-competition keywords
Use keywords naturally throughout your content, preferably in the first paragraph, headings, subheadings, and meta tags.
Title Tags, Meta Descriptions, Headers, And Content Optimization
Title tags, meta descriptions, and headers are crucial for on-page seo. They provide context and help search engines understand the content of your page.
Write unique and descriptive titles for every page
Keep titles under 60 characters and meta descriptions under 160 characters
Use header tags (h1, h2, h3) to break up content and make it easier to read
Optimize content with keyword-rich meta descriptions and headers
Use alt tags and file names to describe images and videos, ensuring they are compressed to minimize loading times
Write high-quality content with a clear structure that makes it easy to read and understand.
On-page seo is essential for improving website visibility and attracting organic traffic. By following these steps, you can optimize for on-page seo and increase your chances of ranking higher in serps.
Off-Page Seo
Off-Page Seo: Creating High-Quality Backlinks
One of the essential aspects of off-page seo is creating high-quality backlinks. These are links that point from other websites to your site. Creating backlinks is critical because it helps search engines recognize the quality of your content and how popular your website is among other websites.
Blogging: consistently creating fresh, original, and interesting content is a great way to get people to link to your site.
Guest blogging: reach out to other blogs within your niche and ask if you can write a guest post for them. In exchange, you can ask for a link back to your website.
Influencer marketing: partnering with influential people within your industry is a meaningful way to gain backlinks to your site.
Infographics: creating informative and visually appealing infographics can encourage people to link back to your site.
An Understanding Of Domain Authority
Domain authority (da) is a score that evaluates how likely a website is to rank on search engine result pages (serps). The score ranges from 0-100 and determines the website's overall quality based on a combination of factors such as the amount and quality of its backlinks, the age and trustworthiness of the domain, and its popularity on social media platforms.
Build high-quality backlinks.
Improve user experience by ensuring website speed, mobile responsiveness, and easy navigation.
Optimize your content by using relevant keywords, meta descriptions, and optimizing images.
Engage with your audience by promoting your website on social media channels.
A Thorough Understanding Of Pagerank
Pagerank is an algorithm that google uses to determine a website's authority by analyzing the number and quality of websites that link to it. The more backlinks a website has, the higher the pagerank it will have. However, not all backlinks are considered equal; if a high-authority website links to your site, it will carry more weight than a low-authority website.
Generate high-quality backlinks from relevant and authoritative websites within your niche.
Create valuable and engaging content that people want to link to.
Internal linking: linking to your own pages within your website can help distribute pagerank.
Remove bad backlinks that can negatively affect your website's reputation.
Importance Of Social Signals
Social signals refer to the number of shares, likes, and follows a website has on social media platforms. Although google has repeatedly stated that social signals do not directly impact search engine rankings, a strong social media presence can indirectly affect seo by driving traffic to a website, increasing brand awareness, and building high-quality backlinks.
Create and establish a presence across social media platforms most relevant to your industry or niche.
Share high-quality content regularly on your social media profiles.
Encourage shares and follows by providing social sharing buttons on your website.
Engage with your audience by responding to comments and messages.
Technical Seo
Understanding Technical Seo
Technical seo encompasses the process of optimizing your website in order to boost its ranking potential in search engines.
Conducting a technical audit of your website's structure and content
Ensuring your website has an ssl certificate
Optimizing your website's robots. Txt and sitemap.
Creating and submitting an xml sitemap to google search console
Identifying and fixing any broken links or 404 errors
Site Structure And Architecture
A website's structure and architecture are its foundational elements, aiding in user experience and search engine crawlers' understanding of the website.
Organizing your website's content into a clear hierarchy and avoiding duplicate content
Creating a logical url structure
Using a responsive design
Ensuring your website is mobile-friendly
Avoiding the use of flash or other technologies that may inhibit accessibility or slow down performance
Html And Schema Markups
Html and schema markups are important for making sense of the content of a web page.
Title tags and meta descriptions that are optimized for search engines
Heading tags (h1-h6) that are used to structure content based on importance
Rich snippets to enhance the appearance of search results
Structured data and schema markups to aid search engine crawlers in identifying the content and context of web pages
Alt tags for images and videos to ensure accessibility and seo optimization
Website Speed And Performance
The speed and performance of a website are essential for user experience and seo optimization.
Compressing images and videos to reduce loading times
Minimizing the use of plugins and scripts
Using a reliable hosting provider
Reducing the number of redirects
Implementing browser caching
Running regular website speed tests
Technical seo is essential for websites looking to improve their search engine rankings. By understanding the key elements of technical seo, you can optimize your website for better user experience, accessibility, and performance.
Local Seo
Definition Of Local Seo
Local seo refers to the practice of optimizing a website for local searches. It involves making sure that your website appears at the top of search engine results pages (serps) for search terms that are relevant to your business and are being used by local consumers.
Local seo is all about ensuring that your website is being seen by people who are actively searching for businesses and services in their local area.
Why Local Seo Is Important For Businesses
For businesses that operate in a physical location like a store, office, or restaurant, local seo is crucial.
Local seo helps you target potential customers in your area who are looking for products or services that you offer.
It can increase foot traffic and sales at your physical location.
It can boost your visibility online and make it easier for people to find your business.
Key Local Ranking Factors
Here are some of the most important factors that can impact your business's local seo ranking:
Google my business listing optimization
Positive online reviews
Consistent nap (name, address, phone number) information across all online directories and platforms
Location-specific content on your website
Local backlinks from other websites in your area
Google My Business Optimization
Your google my business (gmb) profile plays a critical role in both local seo and organic search.
Verify your business information and keep it up to date
Add high-quality photos that showcase your products or services
Encourage customers to leave reviews and respond to them promptly
Include accurate and detailed business information such as business hours, address, and phone number
Use relevant keywords in your business description
By implementing these local seo strategies, you can improve your website's ranking on search engines and connect with potential customers in your area.
Measuring Seo Success
Key Seo Metrics To Measure
Measuring the success of your seo efforts is essential in determining whether your strategies are working or not. So, what are the metrics you should be measuring?
Organic traffic: this refers to the number of people who come to your website through organic search results.
Keyword rankings: this measures the position of your website in search engine results for specific keywords.
Click-through rate (ctr): this is the percentage of people who clicked on your website's link in search results.
Bounce rate: this measures the percentage of visitors who leave your website after only viewing one page.
Conversion rate: this measures the percentage of visitors who take a desired action on your website, such as filling out a form or making a purchase.
Techniques For Tracking Seo Progress
To track your seo progress and determine whether your strategies are working, here are some techniques you can use:
Google analytics: this is a free tool that can provide you with valuable data on your website's traffic and user behavior.
Google search console: this tool allows you to see how your website is performing in google search results, including click-through rates, keyword rankings, and more.
Seo software: there are numerous seo software tools available that can help you track various metrics and analyze your seo strategies.
How To Analyze Results And Refine Strategies
Once you've gathered your seo data, you'll need to analyze it to make informed decisions about refining your strategies.
Identify areas of improvement: look for trends in your metrics to identify areas where you can improve your strategies.
Refine your keyword targeting: review your keyword rankings and identify opportunities to optimize your website for specific keywords.
Optimize your content: use your metrics to identify top-performing content and optimize it to increase its visibility.
Experiment: try new strategies and techniques to see if they lead to improvements in your metrics.
By consistently measuring, tracking, and analyzing your seo metrics, you'll be able to refine your strategies and improve your website's search engine visibility.
Frequently Asked Questions For How To Learn Seo
What Is Seo, And Why Is It Essential For Website Owners And Businesses?
Seo or search engine optimization is the process of optimizing a website to increase its visibility and ranking in search engines. It is vital for website owners and businesses because higher search engine rankings lead to increased traffic, brand exposure, and ultimately, more revenue.
By implementing seo strategies, businesses can ensure that their website is easily discoverable by potential customers searching for related products or services.
Can I Learn Seo On My Own, Or Do I Need To Take A Course Or Hire A Professional?
Yes, you can learn seo on your own through free resources like blogs, videos, and forums. However, taking a course or hiring a professional offers structured and comprehensive training, and more hands-on experience. It ultimately depends on your goals, budget, and learning style.
What Are Some Fundamental Components Of Seo To Focus On When Starting To Learn?
Some fundamental components to focus on when learning seo include keyword research, on-page optimization such as title tags and meta descriptions, building quality backlinks, and creating engaging and shareable content. It's also important to stay up-to-date with changes in search engine algorithms and to continually analyze and adjust your strategies accordingly.
How Long Does It Take To Become Proficient In Seo Techniques?
The time required to become proficient in seo techniques depends on various factors, such as experience, education, resources, and ongoing learning. Some professionals acquire a basic level of proficiency in a few months, while others may take several years to become completely proficient.
Continual learning and staying informed of algorithm updates and industry trends is crucial for ongoing proficiency.
What Are Some Helpful Resources Or Tools To Use For Learning Seo And Monitoring Website Rankings?
Some helpful resources for learning seo and monitoring website rankings are google analytics, google search console, semrush, ahrefs, moz, and yoast seo. These tools provide a wealth of information to help improve website performance and increase visibility in search engine results pages.
Conclusion
Seo is no longer a luxury in today's digital era, it's a necessity. The process of learning seo can be a daunting task; however, it's worth the time and effort invested. Remember, there is no one-size-fits-all approach to seo, so it's important to keep yourself updated with the latest trends.
By understanding the fundamentals of seo, you can improve your website's online visibility and establish a strong online presence. Starting with the basics of keyword research and on-page optimization, developing a content marketing strategy and implementing off-page optimization techniques can help you achieve your seo goals.
By investing time in learning seo, you can increase your website's traffic and attract more potential customers. So, start your seo journey today and watch your website rank higher in search engine results.